"When, in the course of human events, it becomes necessary for one people to dissolve the political bands which have connected them with another, and to assume among the powers of the earth, the separate and equal station to which the laws of nature and of nature's God entitle them, a decent respect to the opinions of mankind requires that they should declare the causes which impel them to the separation.  We hold these truths to be self-evident, that all men are created equal, that they are endowed by their Creator with certain unalienable rights, that among these are life, liberty and the pursuit of happiness. That to secure these rights, governments are instituted among men, deriving their just powers from the consent of the governed. That whenever any form of government becomes destructive to these ends, it is the right of the people to alter or to abolish it, and to institute new government, laying its foundation on such principles and organizing its powers in such form, as to them shall seem most likely to effect their safety and happiness."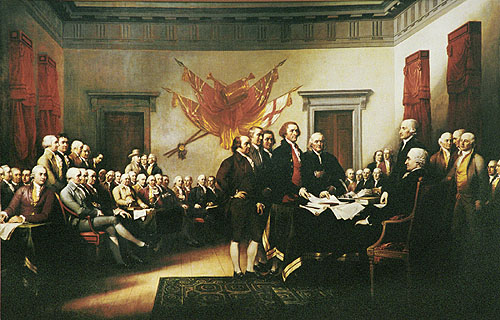 Remember who we are and what our forefathers fought and died for.  FREEDOM!  We are not subjects of a government.  The government is a subject of the people and the constitution is a contract.  Protect it!  Love it!  Fight for it!
"Government "help" to business is just as disastrous as government persecution… the only way a government can be of service to national prosperity is by keeping its hands off."
"Potentially, a government is the most dangerous threat to man's rights: it holds a legal monopoly on the use of physical force against legally disarmed victims. When unlimited and unrestricted by individual rights, a government is men's deadliest enemy. It is not as protection against private actions, but against governmental actions that the Bill of Rights was written.
—AYN RAND
Stay Fishy My Friends
Stay safe this weekend.
Jimmy T.